VP Boakai Invites Swiss Businesses
Daily Observer News Release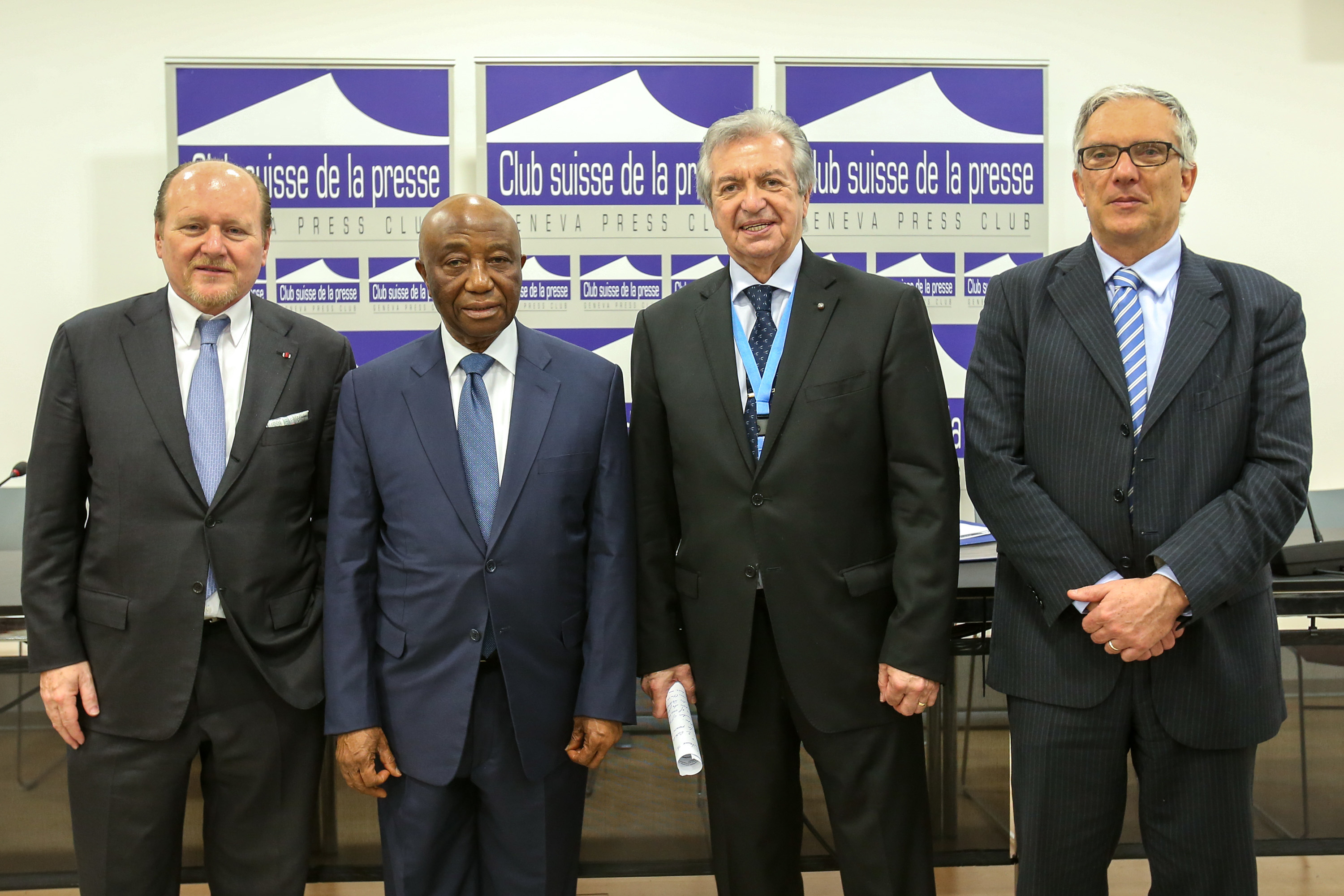 Vice President Joseph N. Boakai has invited Switzerland's business community to come to Liberia and explore investment opportunities that currently exist in the country.
VP Boakai said Liberia is one of the African countries with which Switzerland was most involved prior to the 1990s, "and therefore, I came to Switzerland to talk with you to come to Liberia and explore means by which Swiss businesses can invest and revamp businesses in the country."
"VP Boakai underscored the long-standing ties between Liberia and Switzerland dating back to the early 1950s and the key role Switzerland continues to play in the reconstruction of Liberia," Mr. Saah said.
The release further said VP Boakai will meet with the Swiss Vice President and further talk with Swiss business entrepreneurs about the investment climate in Liberia.
VP Boakai will also meet with the UNHCR Commissioner, Filippo Grandi, the WHO Director General, Dr. M. Chan, and the United Nations Director, Moeller, all in Geneva.
"He will also meet with the Swiss Minister of Defense and Sport, Guy Parmelin, and former Secretary General of the United Nations, Dr. Kofi Annan, at the Annan Foundation in Geneva," Saah added.